Barbara's latest book is Palm Springs Noir (Akashic), which she edited and contributed a story. Her path to noir began with the short story, "Crazy for You," first published in the Akashic anthology, Orange County Noir, later included in USA Noir: Best of the Akashic Noir Series. Her fiction and poetry has been published in Coolest American Stories 2022, CrimeReads, Dark City Crime & Magazine, The Ekphrastic Review, Crossing Borders, Shotgun Honey, The Literary Hatchet, Rock and a Hard Place, Paradigm Shifts, Broad River Review, Serial Magazine, Beach Reads, and The Oyez Review. Her first book, Pen on Fire: A Busy Woman's Guide to Igniting the Writer Within, was a Los Angeles Times best-seller and honored with an American Society of Journalists and Authors Outstanding Book Award.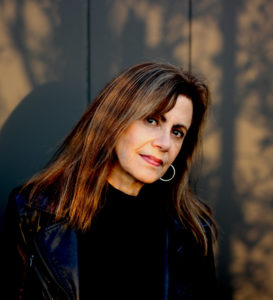 Her essays and articles have seen print in various publications including Inlandia, The Ocotillo Review, Abstract Expressions, Belle Ombre, Cutbank, The Author's Guild Bulletin, Beach Reads, The Los Angeles Review of Books, Orange Coast Magazine, Westways, The Los Angeles Times, The Writer, Writer's Digest, and Poets & Writers.
Barbara is a lecturer at Chapman University's Dodge Film School, an adjunct professor of Advanced Creative Writing at Saddleback College Emeritus Institute, and instructor at  Gotham Writers Workshop (online). She also holds two private workshops. Since 1998, she's co-hosted "Writers on Writing," now a podcast only.
Barbara was recognized with a Distinguished Instructor Award at UC-Irvine Extension and awarded with Literary Magnet #1 in Orange Coast Magazine's Best of Orange County. She is founder of the Pen on Fire Speakers Writers Salon in Corona del Mar, California and in the summer of 2013, began holding writers retreats in Palm Springs. She's the former president of Sisters in Crime, Orange County chapter, and was the editor of The ASJA Monthly, (the official publication of the American Society of Journalists and Authors), from 2002 to 2014. ASJA awarded her with the Extraordinary Service Award in 2015.
She's worked a variety of jobs: as an ice cream scooper, Avon lady, auto parts runner, baker, waitress, restaurant manager, crisis intervention counselor, weight counselor, secretary, semiconductor inspector, freelance bookkeeper, voice over & TV actor (Anyplace But Here / CBS Philadelphia affiliate), copywriter, and publicist. As a child, her favorite things about school were music class and the spelling bees, which she usually won.
Born in Altoona, Pennsylvania, she's lived in the Philadelphia suburbs; Plainfield, Vermont; San Francisco; and Orange County, California, where she now resides with her musician husband and 18-year-old cat Rosie.
From the Archives…
Corona Del Mar Life Magazine ran a profile called "Meet Barbara DeMarco-Barrett: Author, Podcast Host, and Associate Writing Professor," by Nayan Petrime, Jr. in its August 2022 issue.
---