Join us July 11 at 5pm PT / 8pm ET for a virtual happy hour to celebrate the publication of Palm Springs Noir, published by Akashic on July 6, 2021, and to talk about the art, craft, and business of writing short stories.
Event moderator
COREY ROSKIN
has been programming, producing, participating in, and serving on planning committees for literary events for 20 years. Events include the West Hollywood Book Fair (Author Coordinator for 10 years), Lambda Lit Fest, Sci-Fest LA, Pasadena Lit Fest, and Literature for Life, among others. Roskin also dabbles in writing fiction and personal stories and is currently a member of the Queer Wise writing group.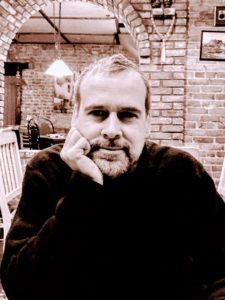 CHRIS J. BAHNSEN
 is known as a "zebra" by his Chicano uncles, in that he is half Mexican and half white, and thus walks the strange and sometimes precarious edge between cultures. His work has appeared in the
New York Times
,
Los Angeles Times
,
Smithsonian
's
Air & Space
, and various literary journals. He is a jazz critic for
DownBeat
Magazine
's Annual Critics Poll, and an assistant editor with
Narrative Magazine
. Chris divides his time between Southern California and Northwest Ohio.
ROB BOWMAN
moved to the desert several years ago from Denver, his longtime home and setting for his upcoming detective novel. His fiction has appeared in the 
Coachella Review
 and the 
Donnybrook Writing Academy
. Additional credits include 
Modern in Denver
, 
Book and Film Globe
, and others. He cohosts the film and pop culture podcast 
Reel Disagreement
. When not immersed in these things, he is with his wife Mindy and their sons, Jetson and Rocket.
BARBARA DEMARCO-BARRETT
's first book, 
Pen on Fire,
 was a 
Los Angeles Times
 bestseller. Her short story "Crazy for You," published in
Orange County Noir,
 later chosen for
USA Noir: Best of the Akashic Noir Series,
seeded her fascination with noir. Her stories and essays are in
 Dark City Crime and Mystery Magazine, Rock and a Hard Place Magazine, Literary Hatchet, Ocotillo Review, Inlandia, Shotgun Honey, Partners in Crime
, and 
Paradigm Shifts
. She has published in the
Los Angeles Review of Books, Los Angeles, Times, and Poets & Writers
, and writes for the
Authors Guild Bulletin
. She hosts Writers on Writing, KUCI-FM.
EDUARDO SANTIAGO
's first novel, 
Tomorrow They Will Kis
s, was an Edmund White Debut Fiction Award finalist. His next book, 
Midnight Rumba
, won the New England Book Award for best fiction. His short stories have appeared in 
ZYZZYVA
, 
Slow Trains
, and the 
Caribbean Writer
. His nonfiction was featured in the 
Los Angeles Times
, the 
Advocate
, and 
Out Traveler
 magazine. He served on the faculty at Idyllwild Arts Academy, which sits high above Palm Springs.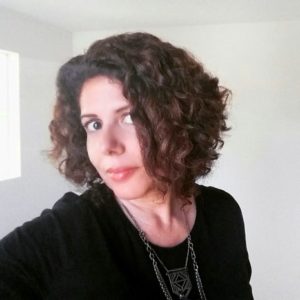 KELLY SHIRE
has published work in numerous journals, including 
Brevity
, 
Entropy
, and the 
Coachella Review
. Her essay "Beautiful Music," about long-standing Cathedral City radio station KWXY, appeared in 
Full Grown People
. As a half–Mexican American, third-generation resident of Southern California, her writing often explores themes of place and identity. She lives south of Palm Springs with her children and husband, and is completing a memoir.
Or iPhone one-tap (US Toll): +16699006833,99642467820# or +12532158782,99642467820#